The Desk and Chair Foundation's

undertakes small projects in which the costs are kept to a minimum but the benefit to Tanzanians & their localcommunities are massive.

If you would like to help, please donate via www.justgiving.com/deskandchair/Donate. Please do not forget to mention the project you would like to fund and if you are a UK taxpayer, please tick the Gift Aid box. You will be issued with a receipt of your donation straight away by justgiving.com. Or alternatively, please send your donation directly to our head office. Cheques payable to "The Desk & Chair Foundation". We will acknowledge your donation & send you a receipt as soon as possible & update you on how the money will be spent.
 The Desk and Chair Foundation, Units SCF 1&2, South Core,  Western International Market Centre, Hayes Road, Southall, Middlesex, UB2 5XJL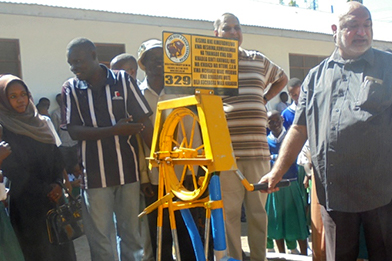 If you are a UK taxpayer, please download the Gift Aid form & send it with your cheque to our head office. Gift Aid allows us to reclaim from the government the basic-rate tax on all your cash donations. For every £1 donated, we can claim 28 pence from Inland Revenue.
>> Click here to download the Gift Aid form.
Read a bit about:
TDCF with collaboration with numerous companies like Peak Tours Cycling and Walking Holidays can organise these challenges. TDCF has places at London Marathion and Manchester 10 km yearly running events. If you are interested, please get in touch by visiting the 'contact us' page. Some supporters of TDCF have oraganised their own challenges and raised money for TDCF.