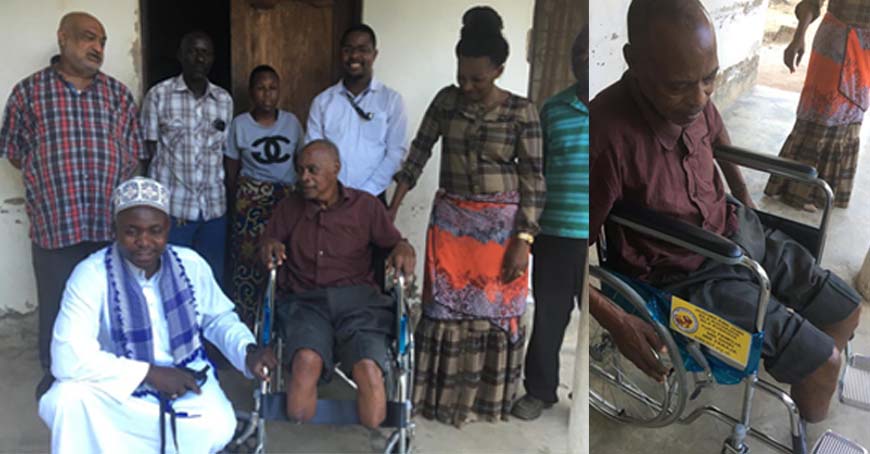 TDCF reaches a Milestone
TDCF reaches a Milestone… Thank you all especially M V LATEST NEWS GROUP.
Wheelchair no 400 was handed over MZEE D who got both of his legs amputated due to diabetes and recently lost eyesight on both of his eyes due to cataract and diabetes.
After his amputation, he has been totally housebound and has a big family of nine people to feed daily.
Some children are still schooling and the two eldest have no jobs.
As from now, TDCF will help the family food from monthly family food relief program that goes to 50 families every month from funds collected.
Mr. D will also attend eye clinic on Monday and see the specialist for possible cataract surgery to solve the eyesight issue.
He will also see the specialist for possible prosthesis limbs to make him more mobile.
Categories