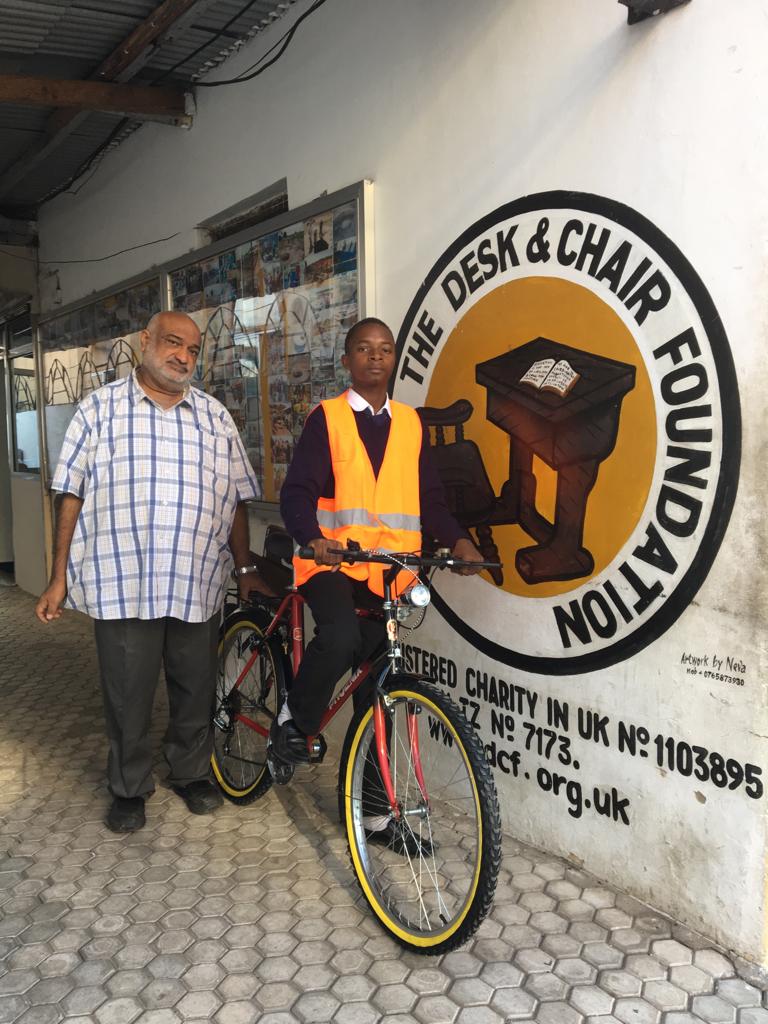 Donate bicycles and help students
Mr AM who is a first year A level student (Form V) at Pamba secondary school in Mwanza city who leaves at Kiseke area that is almost 10 km away from the school. He normally walks about 20 km back and forth.
He was today handed over a brand new bicycle, donated by a well wisher from Toronto so that he can now attend school less tired and reach back home earlier to help his parents in domestic work and continue studying at home with more time.
Such a bicycle costs about tshs 250,000/- (£ 86 / usd $110 / C$ 167 / AUD$ 167)
TDCF have many applications for bicycles from students. If you would like to help, please contact us.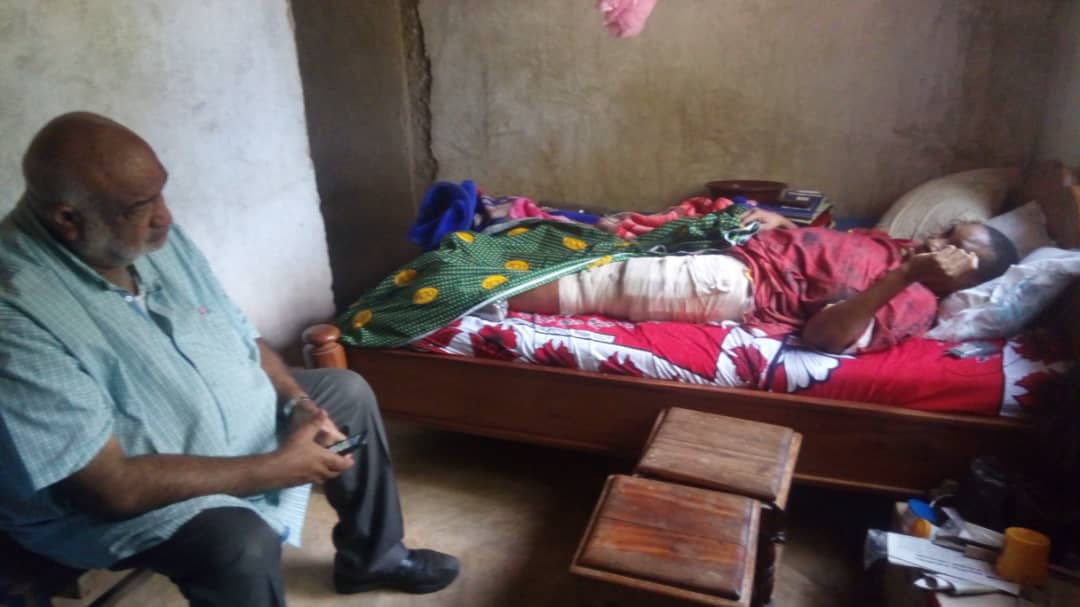 Urgent physiotherapy required for fast recovery
Mrs Maira, a single parent of four children is bed ridden since 19th July 2018. Due poverty she could not manage hospital treatment, hence is being treated at home. She needs urgent physiotherapy for fast recovery. She still needs a zimmer frame ASAP so that her exercise session can start.
In Mwanza this frame is sold for tshs 200,000/- which is about 75-80 UK pounds.
Anyone wishing to help please contact Sibtain Meghjee on +255784783413.
For those wishing to send their donation directly to Mrs Maira can send by M Pesa on (applies only to donors from Tanzania) 0756617043.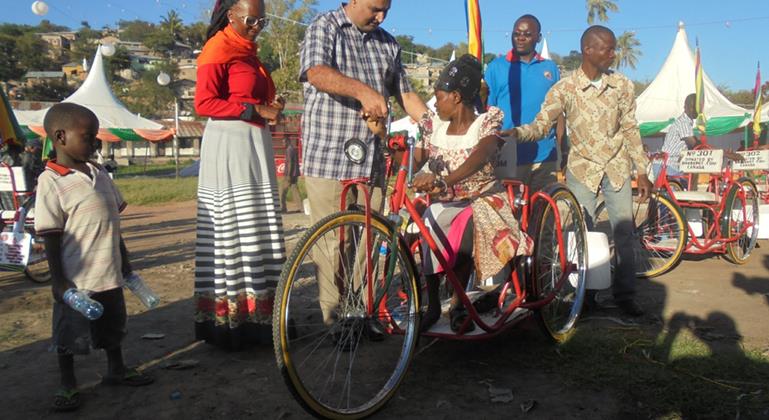 Wheelchairs and Tricycles for Disabled
TDCF strive to improve the situation by sponsoring many students in Tanzania…