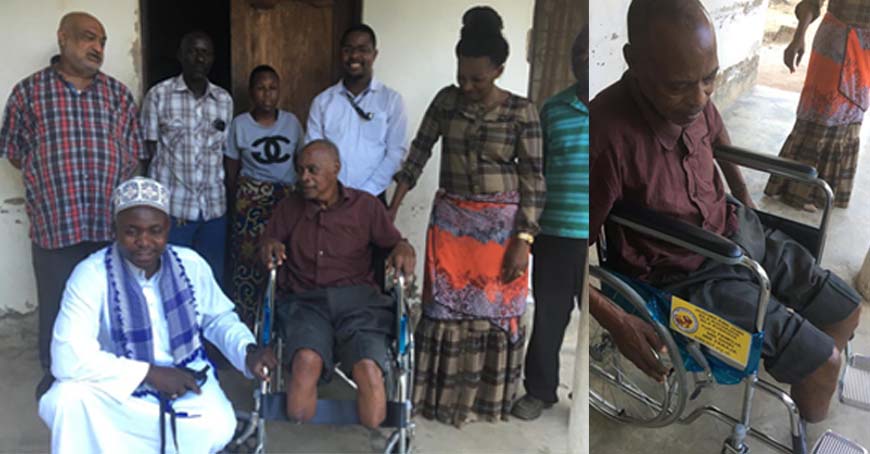 TDCF reaches a Milestone
TDCF reaches a Milestone… Thank you all especially M V LATEST NEWS GROUP.
Wheelchair no 400 was handed over MZEE D who got both of his legs amputated due to diabetes and recently lost eyesight on both of his eyes due to cataract and diabetes.
After his amputation, he has been totally housebound and has a big family of nine people to feed daily.
Some children are still schooling and the two eldest have no jobs.
As from now, TDCF will help the family food from monthly family food relief program that goes to 50 families every month from funds collected.
Mr. D will also attend eye clinic on Monday and see the specialist for possible cataract surgery to solve the eyesight issue.
He will also see the specialist for possible prosthesis limbs to make him more mobile.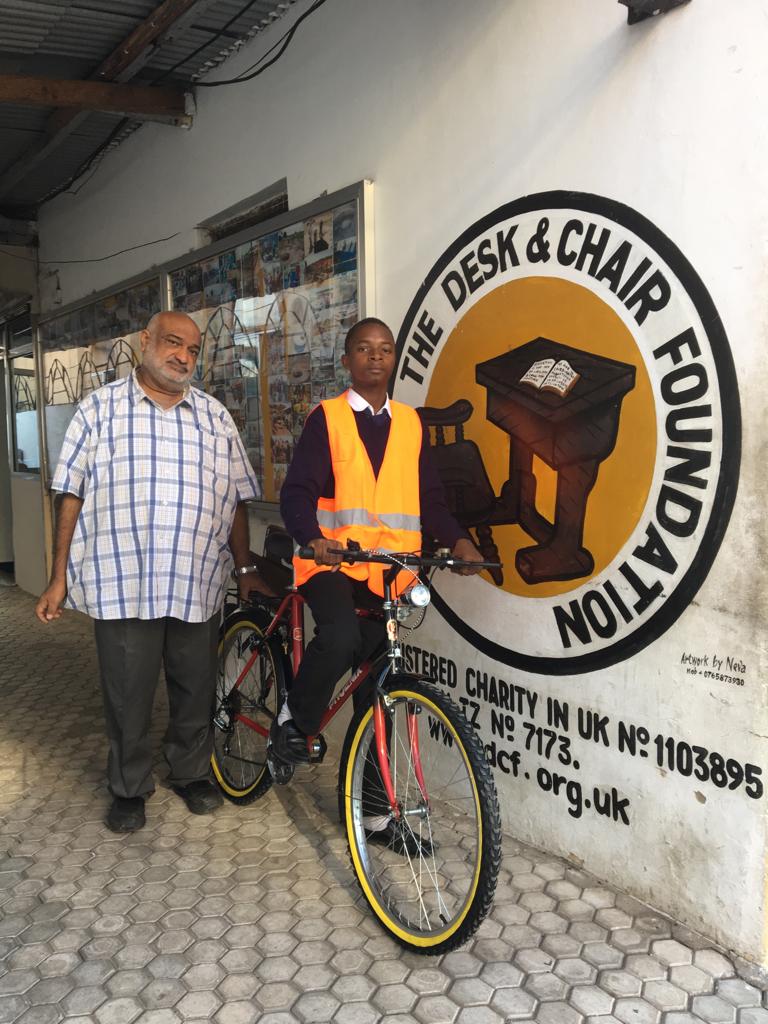 Donate bicycles and help students
Mr AM who is a first year A level student (Form V) at Pamba secondary school in Mwanza city who leaves at Kiseke area that is almost 10 km away from the school. He normally walks about 20 km back and forth.
He was today handed over a brand new bicycle, donated by a well wisher from Toronto so that he can now attend school less tired and reach back home earlier to help his parents in domestic work and continue studying at home with more time.
Such a bicycle costs about tshs 250,000/- (£ 86 / usd $110 / C$ 167 / AUD$ 167)
TDCF have many applications for bicycles from students. If you would like to help, please contact us.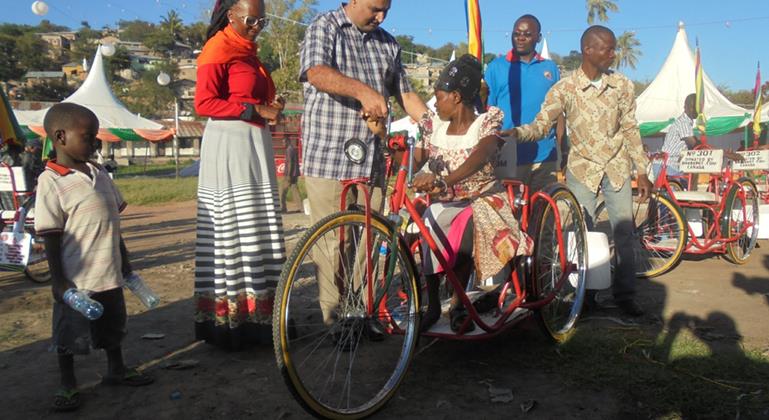 Wheelchairs and Tricycles for Disabled
TDCF strive to improve the situation by sponsoring many students in Tanzania…