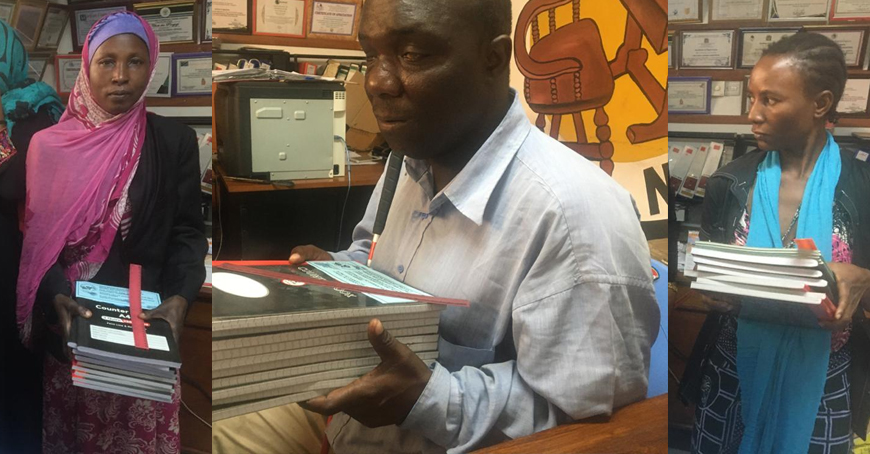 School children were assisted with books, uniforms, shoes and desks
While the schools have now opened recently the desk and chair foundation today assisted about 250 secondary school children with between 9 to 12 counter books and other requirements like uniforms and shoes.
Similarly, the primary school children have also assisted with ten normal exercise books and other requirements like complete uniforms and in some cases desks also.
All these were funded from material sadaqat like exercise books and cash sadaqat,zakaat,nazreaam and alike charity donation received fro different donors.
Education assistance being highly recommended, this activity has been one of the most successful projects undertaken recently.
We thank all the well-wishers for their support which had made more than 500 children of poor families go to school in time as required and join the fellow students in their secular studies.
May the Almighty repay all the donors and well-wishers abundantly here and hereafter ia
Aamin
Categories