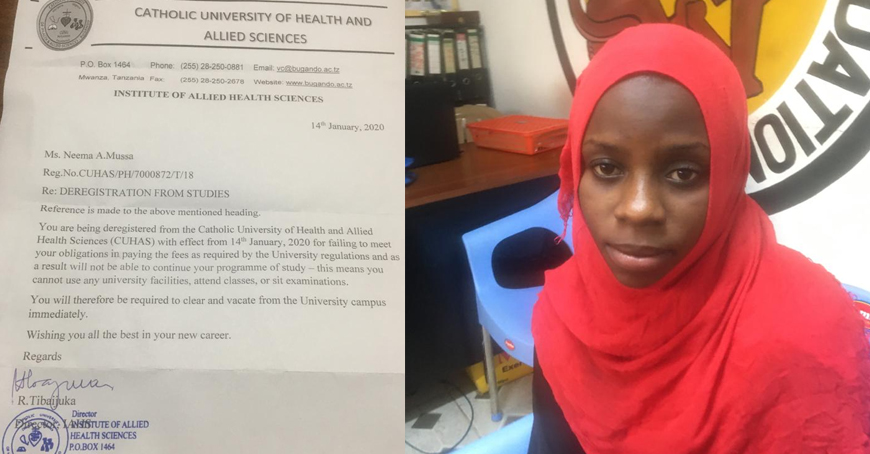 Assistance required for Sister NF to pay the course fee.
Sister NF is a second year students at CATHOLIC UNIVERSITY OF HEALTH AND ALLIANCE SCIENCES studying pharmaceutical course.
This course is of three years.
She is stuck in her second year university fees amounting 1,980,000/- and has been expelled from her studies till she pays her dues in full so that she continues her studies and become independent and serve the community and her family who are looked after by a single mother.
This is equivalent to
USD $ 860
UKP 660
C$. 1320
AUD $ 1320
''IT IS SAID THAT EDUCATING A WOMAN IS EDUCATING THE WHOLE UNIVERSE''
'A WOMAN IS A UNIVERSITY IF PREPARED PROPERLY IS PREPARING A BETTER SOCIETY''
We are humbly requesting help to rescue the situation of this candidate.
All wishing to assist please contact
Alhajj Sibtain P L Meghjee on
+255784783413
Relevant documents are attached for reference
Please assist in forwarding this appeal to potential donors so that situation is saved and in case any surplus collected we will advance the amount for third year ia
Categories