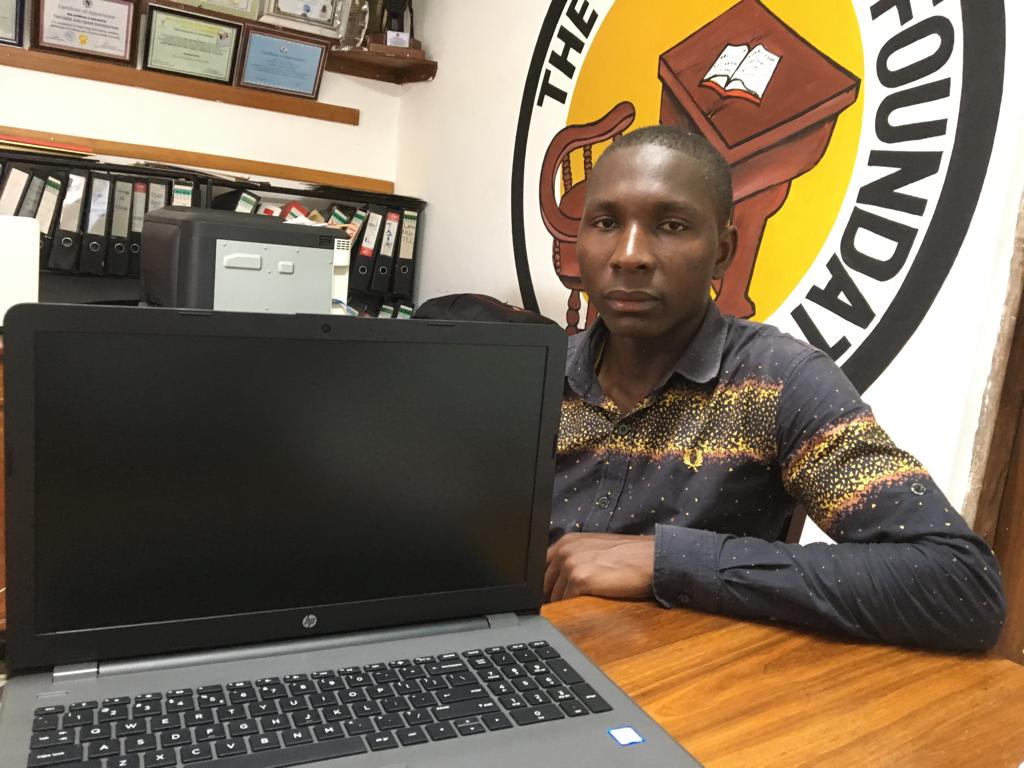 Appeal for school, college, university fees
Mr YHY was today handed over with a brand new laptop to help him in university studies. He has been under TDCF sponsorship since his first year in his A level in Magu district.
He hails from Kigoma and comes from a very down to earth, humble and poor family background. His school academic performance is excellent as both his O levels and A levels he has scored division one as his results certificate shows. He has now been selected to join one of the best universities in TZ THE SOKOINNE UNIVERSITY to persue a five years course in vetenary medicine.
Becides loan from the loan board, TDCF will top up the full shortfall so that he can complete his studies smoothly an be useful to serve the country.
His first year costs amounting to tshs 2.7 m/- have been paid advance in full and from Friday he will be oficillay joining his course at university
We wish him all the best and thank the donor taking care of his education expenses
TDCF literally has hundreds of applications for school, college and universities fees. Please contact us if you can help.
Categories