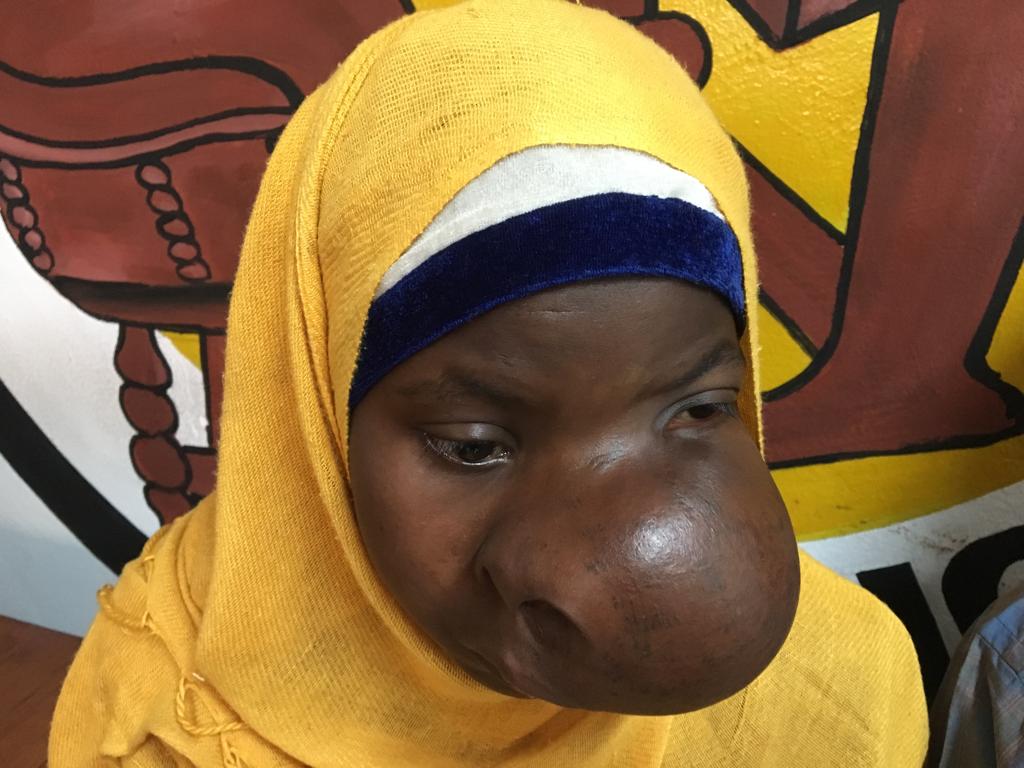 Help Miss Daines Juma Kuboja for Surgery
Miss Daines Juma Kuboja (15 yrs) has been suffering from a huge swelling on her nose as the picture shows since 2008 and was for the first time seen at Bugando Medical Center in 2014 but could not continue with the treatment due to lack of funds. She has now approached us for financial assistance for her treatment.
We have immediately admitted her at Bugando referral hospital and post-surgery tests have been taken and her first surgery is scheduled for early tomorrow.
First phase treatment will need about this 4m/- out of which one donor from U.K has donated this 1.5m/-(£500)
We are requesting the balance of 2.5m/- (840 UK POUNDS) shortfall A S A P so that the surgery plus all needs like medication, food, dressings of the wound, transport goes smoothly.
The second phase of the treatment will depend on the biopsy results from the swelling removed from tomorrow's surgery. For more information please contact TDCF.
Both parent and daughter have consented for photos to be published. Please contact us if you can help.
Categories