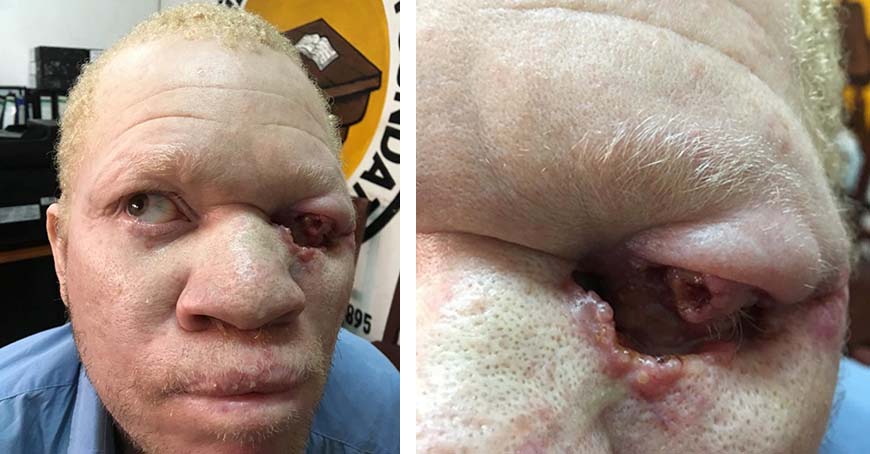 Charles Jagadi 's left eye was diognised to have cancer
One and half years back Charles Jagadi who hails from Kishapu village in Shinyanga region had approached us for the assistance of funds for a biopsy test and CT SCAN
His left eye was diagnosed to have cancer hence we had assisted his full medical expenses when needed
Since at Bugando the treatment could not be completed he was referred to Muhimbili and Ocean road and now he has been discharged after successful treatment and is back in his village
We visited him after last Friday prayers at his home that is 88 km away one way from Mwanza.
The photos of him and his families life shows very clearly the standard of life they stay due to poverty. The last photo shows the type of toilets they use and chances of contracting disease especially all of them are albinos.
The family is most deserving of charity funds and can be assisted to purchase a better house And furnish with basic needs like beds, mattresses mosquito nets, blankets an own house is available for sale at this 3.5m/- which is about 1200 UK pounds. For those who wish to assist this case can contact Sibtain Meghjee in +255784783413.
Categories