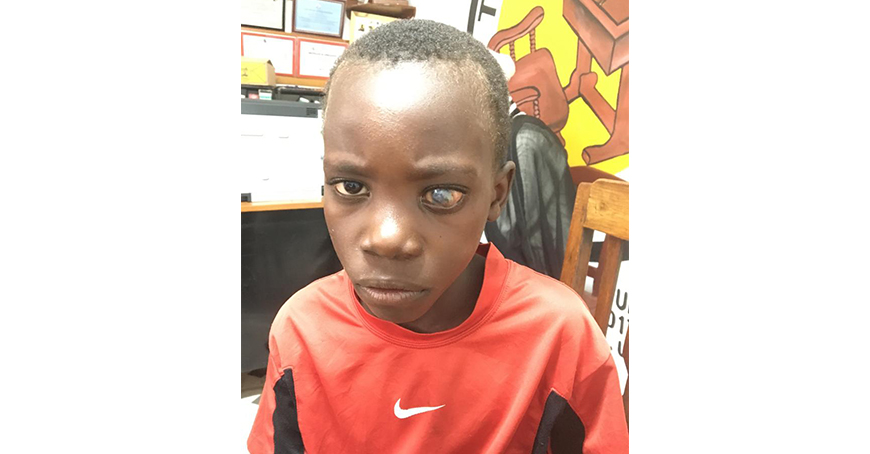 Zephania Bukela (12) of Igombe village needs eye surgery support
Zephania Bukela (12) of Igombe village in Mwanza city was struck with a knife in his left eye by his younger brother while playing at home and lost totally his eye sight in the left eye. He was seen by an eye specialist at BMC referral hospital and has been advised that the eye needs surgery and he has to be admitted on Wednesday 12/12/18
Due to poverty his mother has approached us for financial assistance so that the surgery can be done on the prescribed date
Theater cost is tshs 320,000/- and five days medicines,dressing ,food and transport to and from hospital can cost about tshs 250,000/.
Total approximate cost needed is tshs 570,000/- ie
£190
Usd $ 250
AUD $380
C$ 380.
Any body wishing to assist this young boy please contact Sibtain Meghjee on +255784783413.
Categories